University of Copenhagen, Center for Protein Research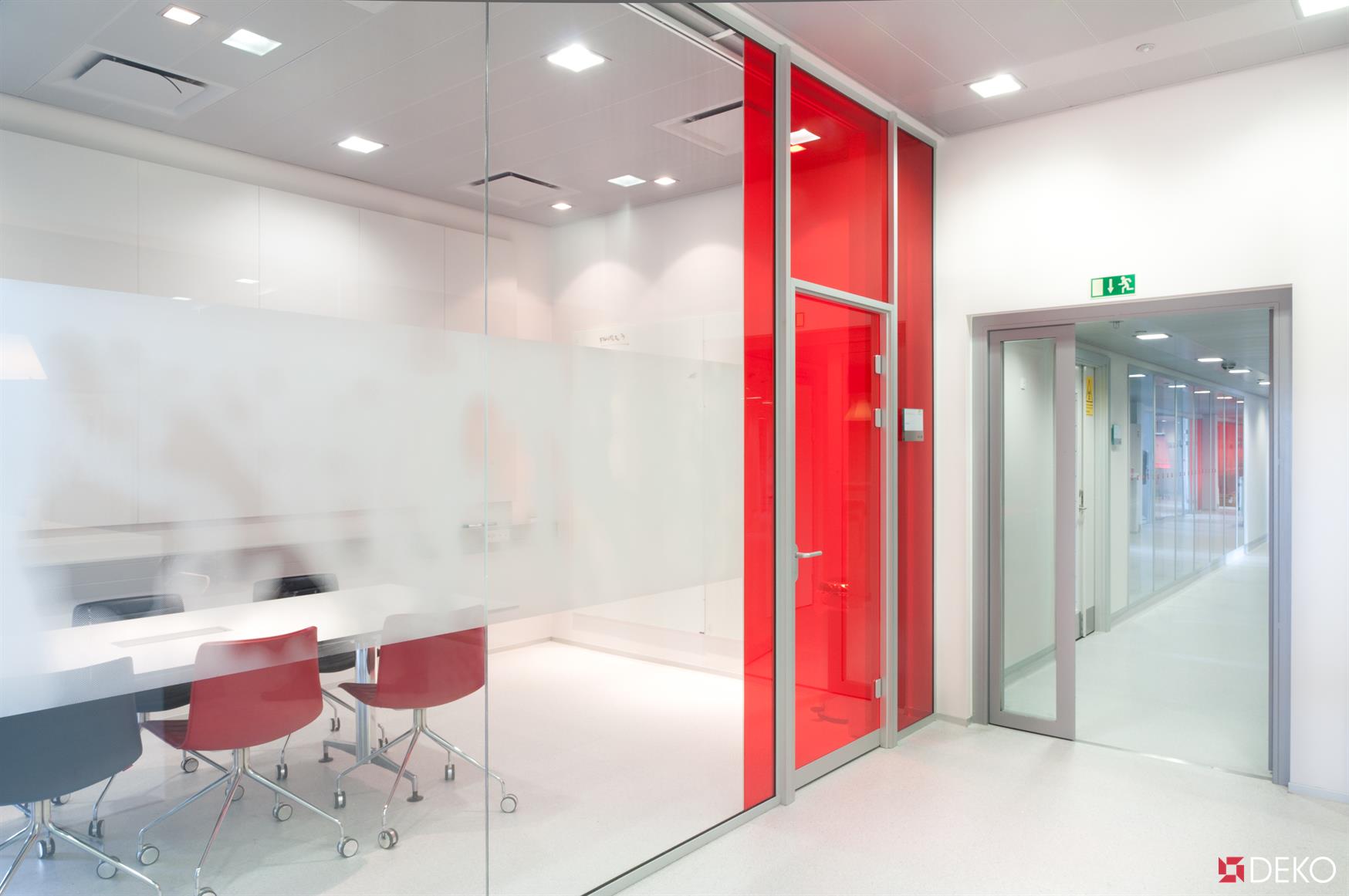 University of Copenhagen's Panum Institute

Products
DEKO GV, DEKO FG, and DEKO FG doors

The new research centre at the University of Copenhagen is completely unique because the glazed partitions provide the researchers with the best opportunity for co-operation and interaction across professional boundaries. The research centre, which is located at the University of Copenhagen's Panum Institute, has 3 floors. One of the three floors is fitted out for offices, another for laboratories, while the final floor contains the canteen and meetingfacilities. Glazed partitions have been installed on all three floors. The glazed partitions have been chosen partly because the glazed elements and the smooth planes of the aluminium profiles are extremely easy to clean, but also because the Institute wanted to create the best physical framework it can for an integrated work environment, the like of which has not been previously seen in research environments.

The glazed partitions for the laboratories are, due to statutory requirements for fire resistance and a wish for an extra high-level of sound reduction, DEKO GV F-30 double glazed partitions, whereas offices and meeting rooms etc. are furnished with DEKO FG single fullheight glazed partitions. The doors to the offices and meeting rooms are DEKO FG fully glazed doors installed in our minimalist and soundproof aluminium frames.

Finally, a well-known Danish artist has decorated the glazed partitions with green, red, purple and orange colour surfaces and patterns. The interior solutions for the research premises of the University of Copenhagen, Center for Protein Research, and other similar projects for the education sector demonstrate that the glazed partitions are an obvious choice, regardless of the requirements made to the interior solution by users and architects.
Image Gallery